October 2016 Master Class Schedule

Drawing for Animation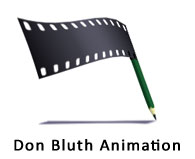 In October 2016, Don Bluth Animation will be offering a Master Class workshop highlighting the subject of Animation Principles and Drawing for animation. The class will include live demonstrations as well as hands-on training in a small classroom environment.
Please Note: This Master Class is not associated with the Perks or rewards offered with the Indiegogo campaigne for Dragon's Lair: The Movie, sizzle video currently in production with Don Bluth Films. No other Perks or Rewards are offered with this Master Class.
The curriculum is designed for the serious art student, touching upon the principles of animation, and their application to both traditional and CG production. A knowledge of how to draw for animation would be helpful, but it is not mandatory. Registration for the classes is open to 16 years of age and older, and the cost of the tuition should be paid in advance.
The Workshop, Drawing for Animation will run for five day and will begin on October 10th thru October 14th. Each day will consist of a five-hour, hands-on class, with an additional 1 hour for lunch.
Course Fees
Cost of the course is $1250.00 per person. Cost does not include food or accomodation. A list of hotels close to the venue are listed below.
Class Schedule
Class begins at 9AM sharp Monday thru Friday October 10th - October 14th.
Class - 9:00AM - 12:00PM
Lunch - 12:00PM - 1:00PM
Class - 1:00PM - 3:00PM

More Information
If you have any questions or comments regarding the Master Classes scheduled for October 2016, please contact Dave at MasterClass@DonBluthAnimation.com
EMAIL: MasterClass@DonBluthAnimation.com
PHONE: (480) 236-0850 - M-F - 10:00 AM - 4:00 PM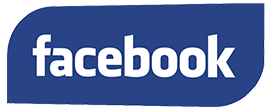 Workshop 1: October 10th - October 14th
Learn to Draw for Animation
Curriculum:

Day # 1 Explore the history of classical animation, and drawing for animation, with an emphasis on the design and focus of your drawing.
Day # 2 A detailed discussion of the principles of animation, and how to plan an animation scene, using poses and a stop watch. A character will be assigned to you, and with it an acting exercise. Begin the personal pencil test assignment.
Day # 3 A discussion on acting and entertainment. Start pose test and shoot. Show your pose test to the director and get an okay to animate.
Day # 4 Animate and show a test to your director; make required corrections.
Day # 5 In-between and shoot a final test of your scene for director's approval. Again your director will evaluate your work and how well he/she feels you used the principles of animation to create great entertainment.
Don Bluth's manual on the Principles of Animation will be issued to each of the class students.
Location
The workshops will be held at Don Bluth Front Row Theatre located in Scottsdale, Arizona. There are many hotels and restaurants close by and the location is close to the airport.
Don Bluth Front Row Theatre
8670 East Shea Blvd
Suite 103
Scottsdale, Arizona 85260
Don Bluth Front Row Theatre is approximately 17.5 miles from Sky Harbor International Airport. The address of the airport is:
3400 East Sky Harbor Blvd, Phoenix, AZ 85034
There are several restaurants as well as three (3) Hotels within one-quarter mile (.25 mile) of the venue. Please keep in mind that hotel rates in this area decrease dramatically, sometimes up to 75% during the summer months due to the hot weather. It may be wise to wait closer to the event to book a room.
La Quinta Inn & Suites Phoenix Scottsdale
8888 East Shea Blvd
Scottsdale, AZ 85260
Ph: (480) 614-5300
Laquintaphoenixscottsdale.com
Country Inn & Suites By Carlson, Scottsdale, AZ
10801 North 89th Place
Scottsdale, AZ 85260
Ph: (480) 314-1200
Countryinns.com
TownePlace Suites Scottsdale
10740 North 90th Street
Scottsdale, AZ 85260
Ph:(480) 551-1100
Marriott.com